QC EQUIPMENT
BACK
ABOUT
THE M7 DIFFERENCE - FOCUS & INTENSITY
Are you ready to power up your work with tools that truly matter? At M7, we're all about you and your needs.Our compact and powerful cordless and pneumatic power tools are designed to adapt to your working conditions and take your work to the next level, no matter the industry you're in. We know that you need tools that reduce physical loading and provide handling comfort. With M7, you can expect power tools that go the extra mile for you. From clay work to carpentry, auto repair to metal work and welding work, we're the brand that caters to your needs.

M7 - THE BRAND THAT FOCUSES ON YOU!
At M7, we are committed to delivering the most reliable, efficient, and ergonomic tools to the market while providing excellent service and support to our clients. Our tools are highly adaptable, ensuring that they work efficiently in various working conditions. As a global brand, we have 68 partners worldwide, and our services extend to a significant number of service hubs around the world. We take pride in providing onsite training and a wide range of services to our partners to ensure that they have the knowledge and skills to use our power tools effectively. We prioritize our customers, and our focus is on what matters to you. We believe that our commitment to powerful yet comfortable power tools and excellent service makes us a reliable brand that customers can trust. So whether you're looking for pneumatic or cordless power tools, you can trust M7 to provide you with the best.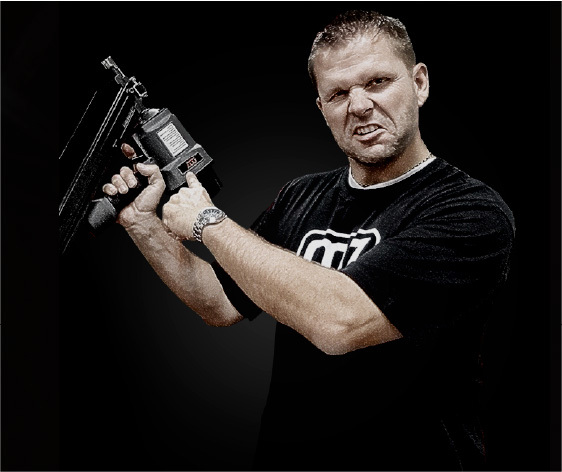 THE M7 TEAM
M7's success is a team effort, with a network of international air tool experts and a dedicated team of engineers, designers, marketers, and administrators. As a brand, M7 provides a total solution for its Power tool partners and consumers, going beyond just manufacturing high-quality Power tools.
AT M7, QUALITY CONTROL MATTERS
We use state-of-the-art QC equipment to ensure 100% quality control throughout the production process. At M7, we take quality seriously. Our commitment to providing extremely reliable and high-performing tools is reflected in our stringent testing process. All M7-branded products are thoroughly tested in our factory using state-of-the-art equipment. We leave no stone unturned in ensuring that our tools meet our high standards of quality, so you can power up with M7 - tools that perform.